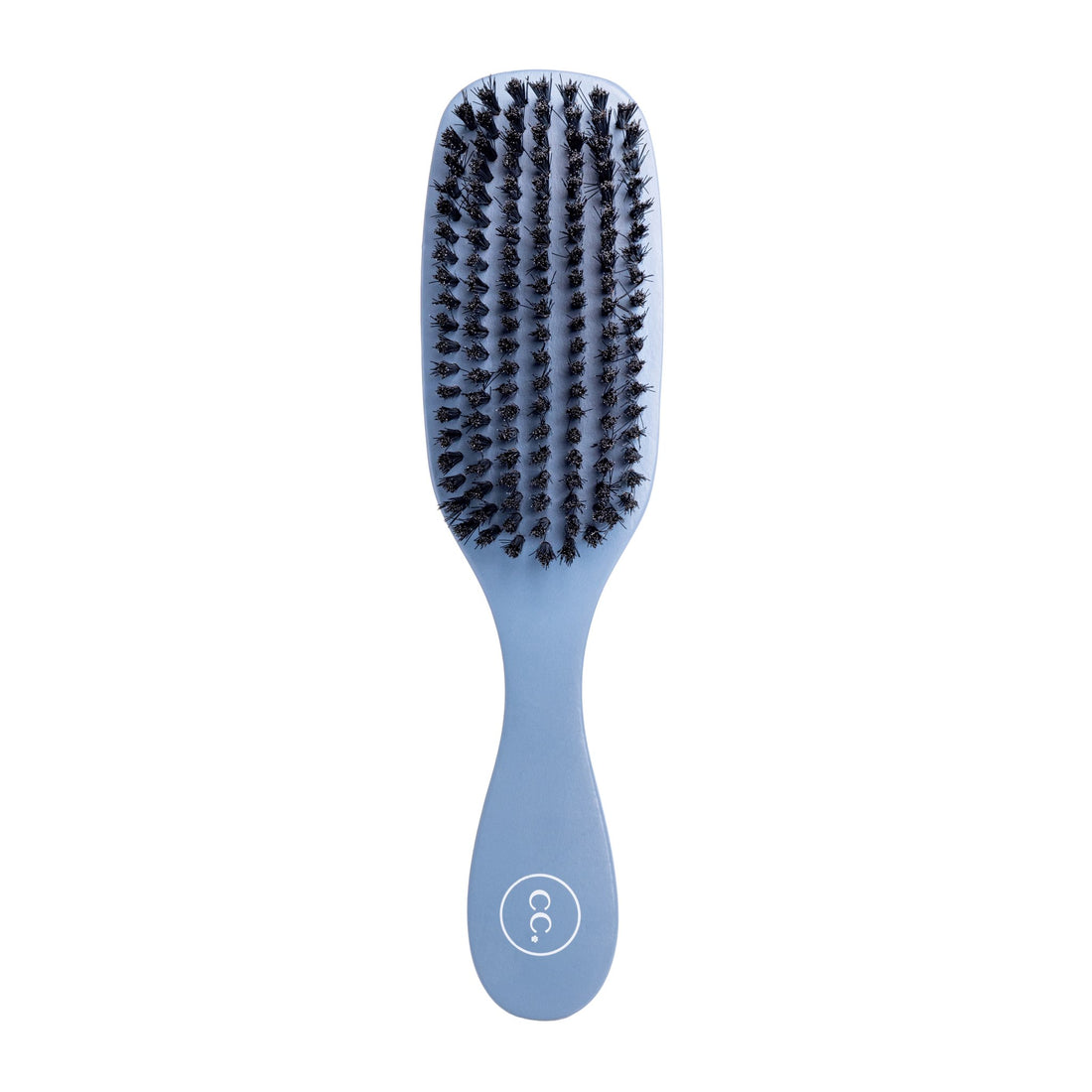 Introducing THE GENTLE PET BRUSH
Made with vegan boar bristles, this brush releases your pet's natural oils to increase shine and soften the coat in between washes. 

Our gentle pet brush picks up excess hair without tugging on your pet's coat or scratching their skin. 
The blue, solid wood handle is easy to hold and will look chic on your bathroom counter. 

Brush dimensions: 23cm long x 6cm wide
Material: Wood handle + nylon bristles 
Origin: Made in China
Gently brush in the direction of hair growth. Begin at the neck and work your way to the tail and legs.